Guaranteed Transfer Admission (GTA)
Guaranteed Transfer Admission
Four-Year Partners That Offer Guaranteed Transfer Admission
Explore this webpage for schools that offer Guaranteed Transfer Admissions (GTA) to CLC students. Students can apply to any school of their choosing, but CLC partners with a select number of schools that guarantee admission to students who meet specific criteria. For more info view our Guaranteed Transfer Admission Quick Facts Sheet (PDF)
Benefits to participating in our GTA program:
Guaranteed admission - Know that you're admitted to your transfer school early
Guaranteed personalized academic planning from both institutions
Save thousands in tuition costs by attending CLC first - a benefit enjoyed by all CLC students
---

American Business School – Paris, France
Earn American degrees, with undergraduate and graduate programs in the heart of Paris
Benefit from a business school that allows you to interact and study with people from different cultures on a daily basis – 60% international students from 80 different countries
Get hands-on experience through internships, coaching and seminars that will allow you to build up your résumé before graduation

Arizona State University – Tempe, Arizona
ASU was recently named the most innovative school in the nation for the second year in a row, ahead of Stanford (#2) and MIT (#3) Source: U.S. News & World Report
ASU is one of the top 10 universities for preparing students for jobs, ahead of MIT, Columbia and UCLA Source: Times Higher Education
ASU is the #1 public college chosen by international students Source: Institute of International Education
ASU offers more than 350 bachelor's degree options, including more than 60 entirely online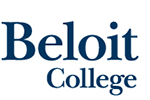 Beloit College – Beloit, Wisconsin
Beloit's 11:1 faculty-to-student ratio and interdisciplinary programs translate to an engaging and collaborative educational environment.
Offering a globally recognized education for over 170 years, 50% of Beloit students come from more than 500 miles away and represent over 40 countries.
Beloit College is featured as a "College That Changes Lives" in the well-known book by Lauren Pope.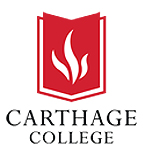 Carthage College – Kenosha, Wisconsin
Carthage offers more than 50 majors and programs.
Average class size is just 17
Student-to-faculty ratio is 12:1
Carthage is ranked No. 4 in the nation among baccalaureate institutions for student participation in short-term study abroad in the 2015 Open Doors Report on International Education Exchange.

Columbia College Chicago – Chicago, Illinois
Columbia was named the #1 college for aspiring comedians by College Magazine in 2019; #1 Film School in the Midwest for eight years in a row; #6 College for Video Game Design in 2018; and #8 for Most Innovative Schools in the Midwest 2021 (and those are just a few rankings!)
Students have the opportunity to work in professional-level spaces before they graduate, whether they DJ in the WCRX FM radio studio, write in the Columbia Chronicle newsroom or create film works in the 35,500-square-foot Media Production Center.
55% of Columbia transfer students are students of color, 48% are first-generation, and 90% of Columbia graduates report being employed within one year.

Columbia College of Missouri – Gurnee, Illinois
Columbia College online programs named among nation's best. Source: U.S. News and World Report
Columbia College provided educational opportunities for more than 9,400 veterans, active members of the military and their dependents in 2016-2017.
The Chicago White Sox play at Guaranteed Rate Field, which is named for the company Columbia College alumnus Victor Ciardelli founded in Chicago in 2000.

DePaul University – Chicago, Illinois
DePaul University is among the nation's Most Innovative Schools Source: U.S. News & World Report (2015)
DePaul is recognized for its commitment to transfer students' academic success. Source: Phi Theta Kappa Transfer Honor Roll (2017)
93 percent of DePaul undergraduates are employed or continuing their education within one year of graduation. Source: DePaul University's Career Center, 2016 graduating class


Eastern Illinois University – Charleston, Illinois
Eastern Illinois University is consistently recognized as the #1 public university in Illinois in the U.S. News and World Report's annual college rankings of "Best Colleges." Rankings are based on academic excellence, cost, retention rates, graduation rates and student outcomes.
We think personal relationships are critical. With a student faculty ratio of 14:1, our students get the attention from experienced faculty who are passionate about their field of study. They provide support, encouragement and hands-on experiences to help ensure success.
Our overall placement rate in professional positions and/or graduate school is at 91% within 6 months of graduation. Strong outcomes are developed through quality programs, professional internships, undergraduate research and study abroad experiences.

Elmhurst University – Elmhurst, Illinois
Each year, Elmhurst University offers a full-ride scholarship to one CLC Honors student
Most CLC transfer students at Elmhurst live on campus
Top majors for CLC transfer students include nursing, education, and communication sciences and disorders

Herzing University – Kenosha, Wisconsin
Direct Entry, No Wait List Bachelors of Nursing program offered both in the day and in the evening- no petitioning
Flexible scheduling with online and campus courses
Check out our new RN- MSN programs with specific concentrations like FNP, PMHNP, Nurse Educator and more!
All bachelor degrees are no more than 3 years before your transfer of credit!

Illinois State University – Normal, Illinois
With 34% of Illinois State students transferring from other colleges and universities, Illinois State is known for being a transfer-friendly institution.
Illinois State's transfer resources and CLC major-specific course recommendations allow students to transition seamlessly and complete their degrees in any one of 165 majors offered.
Ranked by US News & World Report as a Top 100 Public University and as a Top 5 Best Bang for the Buck in the Midwest by Washington Monthly, Illinois State students return, graduate, and pay back their loans at rates that are among the nation's best.
Illinois State offers both Phi Theta Kappa and automatic Transfer Student Scholarships.

Lake Forest College – Lake Forest, Illinois
Our 1,550 students come from 44 states and 71 countries
Ranked #17 in the nation for Happiest Students Source: Princeton Review 2016
The song "Go, Cubs, Go" was written by Lake Forest College alumnus, Steve Goodman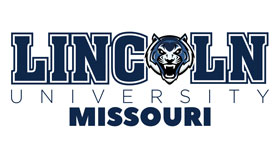 Lincoln University of Missouri – Jefferson City, Missouri
Lincoln was founded in 1886 by the soldiers and officers of the 62nd and 65th United States Colored Infantries for the special benefit of freed African Americans.
LU Blue Tiger athletic programs made four NCAA Division II championship appearances in 2021-22 — and produced three individual national titles.
Through innovative, ground-breaking research and outreach, Lincoln University and Lincoln University Cooperative Extension and Research are developing the next generation of scientists and entrepreneurs to help change the world, while also supporting underserved farmers and ranchers.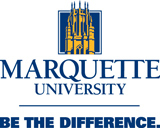 Marquette University – Milwaukee, Wisconsin
Our most valued tradition isn't about us at all. Eighty-five percent of Marquette students participate in community service
One year after graduation, 95 percent of alumni are either employed full time, attending graduate or professional school, serving in the military, or serving in the Peace Corps, AmeriCorp or other service organization
We're located next to downtown Milwaukee and only 1 mile from Lake Michigan
Marquette's St. Joan of Arc Chapel is from the 15th century and has a stone that St. Joan of Arc herself has said to have kneeled upon while praying before battle

Monmouth College – Monmouth, Illinois
Monmouth offers a full tuition scholarship competition to incoming transfer students with a 3.2 or higher.
99% of Monmouth's alumni report being employed or in graduate school 6 months after graduation.
Our Fighting Scots participate in 24 varsity sports and over 70 organizations.

National Louis University – Chicago, Illinois
Money Magazine ranked NLU as one of 10 colleges whose graduates say best prepared them to "make the world a better place."
76 NLU graduates are Golden Apple winners, one of the most prestigious education honors in the state of Illinois.
Designated as a Hispanic Serving Institution (HSI) by the US government.
NLU graduates earn 15% more than students graduating from comparable universities in Illinois.
NLU offers some degree completion programs through the University Center of Lake County. For more information visit the University Center NLU webpage.

North Central College – Naperville, Illinois
With one-third of our students being transfers, we have a number of resources and processes in place to ensure your journey to becoming a Cardinal is simple and smooth. And, when you officially join the Cardinal Family, you'll receive a warm welcome from current transfer student mentors, our Transfer Center, and the supportive campus community.
From our inclusive Cardinal Community of over 2,600 undergraduate students – 40% of whom are first-generation college students – to the world-class academic facilities featuring all of the state-of-the-art equipment students need to be well-versed in today's technology and cutting-edge best practices, you'll find a school with an exciting campus life, distinctive academic programs and impressive opportunities for students.
With being right next to the Metra train station located by downtown Naperville, ranked as one of the best cities to live in America, you can complete door-opening internships in every industry imaginable in and around the Chicagoland area. 92% of our graduates are employed or attending graduate school within a year of graduation.

Northeastern Illinois University – Chicago, Illinois
Northeastern Illinois University is the most diverse university in the Midwest Source: The Wall Street Journal/Times Higher Education College Ranking
Northeastern Illinois University offers more than 40 undergraduate degree and certificate programs>
Northeastern Illinois University offers personalized attention with a 16-to-1 student-to-faculty ratio
Northeastern offers some degree completion programs through the University Center of Lake County. For more information visit the University Center NEIU webpage.

Northern Illinois University – DeKalb, Illinois
NIU is classified as a Research University (high research activity) by the Carnegie Foundation for the Advancement of Teaching. This designation is earned by only the top five percent of universities in the nation. Source: Carnegie Foundation for the Advancement of Teaching
NIU competes at the highest level of NCAA Intercollegiate Athletics (Division 1) in 16 men's and women's sports, in the Mid-American Conference. NIU became the first team in MAC football history to play in the Bowl Championship Series when they took on Florida State University in the 2013 Orange Bowl.
NIU alumni have gone on to prominent leadership roles in business, education, law, sports, research, politics, the arts and many other areas. Did you know that Dan Castellaneta, the star of the longest running American scripted primetime series in history - "The Simpsons," is a graduate of NIU?
NIU offers a degree completion program in Applied Management through the University Center of Lake County. For more information visit the University Center NIU webpage.

North Park University – Chicago, Illinois
Christian: Rooted in the Christian faith, North Park welcomes students from all faith backgrounds and fosters an understanding of all beliefs. Here, you'll find a dialogue that nurtures spiritual growth and exploration.
City-Centered: North Park works to engage the neighborhood and city in ways that enrich the life of the campus and connect us to the diverse people of Chicago. This engagement complements the programs NPU provides in the liberal arts, as well as in areas such as business, health sciences, and education.
Intercultural: North Park embraces and values all people and celebrates the global cultural tapestry that is reflected on our campus. We work to ensure the success of all our students, regardless of race, ethnicity, or religious beliefs.
North Park offers some degree completion programs through the University Center of Lake County. For more information visit the University Center North Park webpage.

Ripon College – Ripon, Wisconsin
Ripon College provides financial assistance to 100% of its student body, so that students can receive a private school education at a public school price.
The five-course Catalyst curriculum ensures students are able to complete multiple majors and minors, experiential study and hold internships in four years. A total of 124 credits are required to graduate with a degree from Ripon College. Catalyst consists of 20 required course credits, giving students the flexibility to choose where they spend their time.
Using data from the U.S. Department of Education, it has been acknowledged that Ripon College produces the highest earning graduates in the entire state of Wisconsin. Read more on the Ripon College website.

Roosevelt University – Chicago, Illinois
Each year, transfer students make up approximately 50% of Roosevelt's incoming class. CLC students can transfer up to 70 semester hours toward completing a Roosevelt degree.
Roosevelt awards $8000 to $10,000 in renewable merit scholarships to full-time transfer students, based on college GPA. Students that submit the FAFSA and have a qualifying EFC would be eligible for $909 to $9900 in need based aid: which is in addition to the merit scholarship.

School of the Art Institute of Chicago – Chicago, Illinois
Producer of the most Fulbright Scholars over the last decade among all art and design schools, SAIC is one of the oldest accredited independent schools of art and design in the country.
SAIC has the largest school-museum campus in the United States.
In the top 10 art and design schools in the country for both starting and mid-career salary potential Source: Payscale
"The most influential art school in the United States" Source: Columbia University's Art Critics National Arts Journalism Survey

Southern Illinois University – Carbondale, Illinois
SIU offers more than 200 majors, minors, and specializations and offers many hands-on learning, professional development, and research opportunities.
SIU is affordable. More than 90% of our students receive financial aid, and our graduates graduate with 13% less debt than other Illinois students.
SIU offers competitive transfer scholarships, including the Transfer Achievement and Provost's Scholarships with total values of $16,000 and $27,000, respectively.
SIU offers several degree completion programs through the University Center of Lake County. For more information visit the University Center SIU webpage.

Tennessee State University – Nashville,Tennessee
Between 1956 and 1978. the TSU band performed half-time shows for nine professional football games, including the 1963 National Championship game between the New York Giants and the Chicago Bears at Wrigley Field in Chicago, IL. Reportedly, it was during one of these halftime performances that a sportscaster called the marching band from Tennessee State University "The Aristocrat of Bands." Needless to say, the name stuck.
Tennessee State University is among the few historically black colleges and universities (HBCUs) with a chapter of Phi Eta Sigma, the oldest and largest freshman honor society in the United States and a Phi Kappa Phi Honor Society, the most prestigious honor society comprising all academic disciplines.
Our Nashville home offers two locations — the 500-acre main campus nestles in a beautiful residential neighborhood along the Cumberland River, and the downtown Avon Williams campus sits near the center of Nashville's business and government district.

The University of Illinois at Chicago – Chicago, Illinois
One out of every 10 Chicagoans with a college degree is a UIC graduate Source: UIC viewbook, 2015
Tied for 3rd most diverse university in the country Source: U.S. News & World Report, 2017
Rated "Best Value All-Star" by Money Magazine Source: Money Magazine, 2016

The University of Illinois System
Almost one-third of all undergraduate degrees handed out at our May 2022 graduation ceremonies in Urbana-Champaign, Chicago, and Springfield were to former transfer students.
More than 4,000 students each year transfer to the University of Illinois.
51% of all Illinois college students attending a public university are enrolled in the University of Illinois System.

University of Illinois – Urbana-Champaign, Illinois
Our 4-year graduation rate is 76% in the College of ACES. We are No. 1 among our peers and universities with comparable programs when it comes to the amount of time it takes our students to graduate.
On average, our highly sought-after graduates earn 21% more than their peers at universities with comparable programs*. They earn more than double what their peers from other Illinois universities with similar programs earn. * Source: Payscale.com
For over 150 years, the College of Agricultural, Consumer and Environmental Sciences at the University of Illinois has faced the world's challenges head on with courage, with creativity, and with passion. And today is no different. We are fighting hunger. We are combating climate change. We are curing disease. We are alleviating poverty. We are improving communities. Together, we are finding solutions to the world's challenges with Illinois.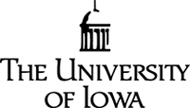 University of Iowa – Iowa City, Iowa
The University of Iowa was the first state university in America to admit men and women on an equal basis.
The University of Iowa has over 200 areas of study.
Their mascot is Herky the Hawk!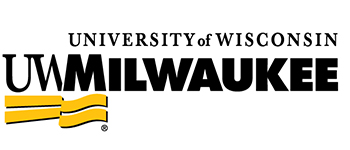 University of Wisconsin-Milwaukee – Milwaukee, Wisconsin
UWM is a good value and an even better investment. Special tuition reduction programs like the Midwest Student Exchange Program (MSEP) and the Milwaukee Advantage Program (MAP) for Illinois students, bring costs close to Wisconsin resident rates.
UWM is one of the nation's top 115 research universities as recognized by the Carnegie Classification of Institutions of Higher Education. Our discoveries transform lives and fuel the region's economy.
Internships and networking opportunities with major employers based right in our backyard, including Northwestern Mutual, Rockwell Automation, Milwaukee Film, GE Healthcare and Johnson Controls, give you a head start building your career network.

University of Wisconsin-Parkside – Kenosha, Wisconsin
UW-Parkside has over 700 acres of breathtaking prairies and beautiful woodlands – great for walking, running, biking or quiet time to enjoy the outdoors.
UW-Parkside is the only Division II athletic program in the state of Wisconsin
All of the academic buildings are connected with a skywalk.

University of Wisconsin-Whitewater – Whitewater, Wisconsin
46% of students that transfer to UW-Whitewater are the first generation in their families to go to college
UW-Whitewater has been recognized as #20 of 50 best disability-friendly colleges and universities in the U.S. Source: collegechoice.net
UW-Whitewater was recently named the safest college campus in Wisconsin Source: yourlocalsecurity.com
UW-Whitewater was ranked No. 6 in the top 30 online education programs in the U.S. source: EDSmart.org

Western Illinois University – Macomb, Illinois
Automated scholarships for students enrolling part-time or full-time.
WIU also offers a $1,000 scholarship for students who become a part of TAG, sign up prior to earning the 30 credit hours and then make WIU their first transfer institution when they enroll after their Community College experience.
Over 250 clubs & organizations for students to be involved with.
Western Illinois is the only public school in the U.S. with permission to use the nickname The Fighting Leathernecks.